Maybank's MAE app now supports Thailand, Indonesia and Singapore QR codes via cross-border DuitNow QR
KUALA LUMPUR, May 31 ― Maybank is making it easier for MAE app users to make payments while travelling to Thailand, Indonesia and Singapore. Meanwhile, existing Maybank QRPay merchants can also accept payments from tourists that use supported payment apps from the three countries. The international QR payment feature is enabled through the collaboration between Bank Negara Malaysia and PayNet.
With the reopening of borders, cross-border QR payment makes it easier for travellers to pay in Thailand, Indonesia and Singapore using the MAE app. There's no need to carry cash and you can make instant cashless transactions like a local. In Singapore, just look out for the NETS QR or QRIS QR while travelling to Indonesia. If you're going up north, you can also scan Thailand's PromptPay QR code.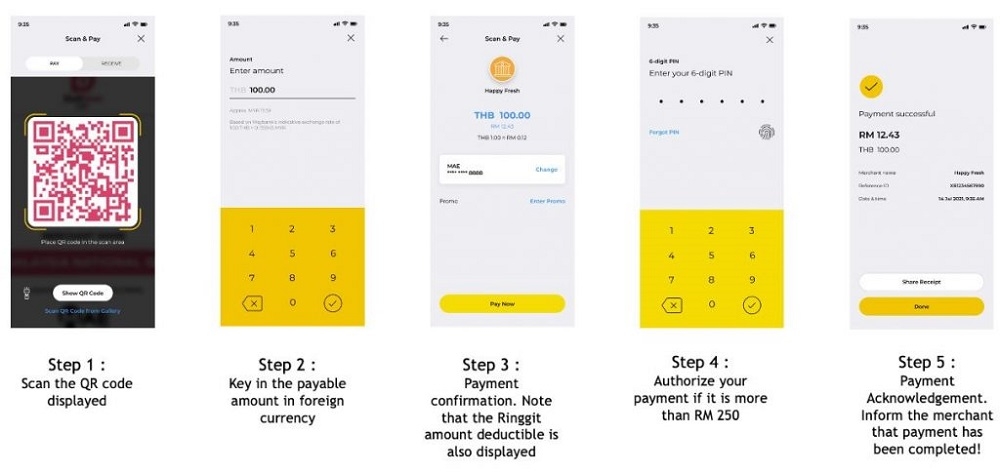 To make a QR transaction overseas, just launch the MAE app and then tap on the scan button at the bottom of the screen. After scanning the QR code, key in the transaction amount in the local currency. The exchange rate and the ringgit amount will be shown on the screen. To confirm, you can click Pay Now and authorise your payment.
For local businesses, the cross-border QR service allows them to accept payments from tourists in Malaysian Ringgit (RM). The transaction is immediate, similar to a normal DuitNow QR transaction.
Commenting on the cross-border QR payment feature, Maybank's Group CEO, Community Financial Services Dato John Chong said Maybank's intent has always been to create products and services that will provide value and improve the lives of its customers, in line with its purpose of Humanising Financial Services. The cross-border QR payment service is an essential feature that will facilitate Malaysian travellers abroad via the MAE app, as well as tourists coming to Malaysia to conduct cashless payments through their respective country's currency. It also serves as a key to improving efficiency while promoting the digital economy and financial inclusion in the Asean region.
According to Maybank, the QR payment service will provide convenience for more than 8 million Maybank app users and will benefit over 700,000 Maybank QRPay merchants in Malaysia. Last year, approximately 3.5 million Malaysian tourists travel to Singapore, Indonesia and Thailand in 2022. With the introduction of the cross-border QR payment service, Maybank aims to provide customers with a reliable service that is seamless and secure. Maybank says they are also in the process to rollout this payment feature across more countries soon.
For more info, visit Maybank's Cross-border DuitNow QR page. ― SoyaCincau
Source: https://www.malaymail.com/news/malaysia/2023/05/31/maybanks-mae-app-now-supports-thailand-indonesia-and-singapore-qr-codes-via-cross-border-duitnow-qr/71777