Vietnam: New trends help promote growth in tourism industry
The number of international searches about Vietnam's tourism on Google is growing by 50-75%, the fourth highest level in the world.
Topping the list of search keywords are Ho Chi Minh City, Hanoi, Da Nang, Phu Quoc, Hue, and Hoi An.
The number of tourists from South Korea and the US travelling to Vietnam this year was the highest, followed by Taiwan (China) and Japan. While mainland Chinese tourists are still unable to come to Vietnam due to social distancing regulations, the number of visitors from neighboring markets such as Cambodia, Laos and Singapore has increased sharply.
According to the International Air Transport Association (IATA), Vietnam's domestic aviation market has recovered at the fastest rate in the world, growing by 123% over the same period in 2019. Vietnam increased 48 places, ranking 14th in the ranking of the world's Covid-19 recovery index, according to Nikkei Asia (Japan).
Vietnam's tourism industry has witnessed a spectacular recovery, with 48.6 million domestic and 365,000 international arrivals in the first five months of the year, according to statistics of the Vietnam National Administration of Tourism. Total revenue of the tourism industry during this period is estimated at VND211,000 billion and is expected to grow strongly until the end of the year.
Many destinations, tourism service companies and tour operators have reported revenue exceeding the same period in 2019, the time before the Covid-19 pandemic. The number of visitors increased (about 30%) as well as their spending.
While the return of tourists is good news for the tourism industry, overloading at tourist sites has become a problem.
Ms. Trang Bui, General Director of Cushman & Wakefield Vietnam, said that for many years, famous destinations in Vietnam such as Da Nang, Phu Quoc and Da Lat have always operated at full capacity or exceeded capacity on holidays, in the summer and the weekends. Crowded places and unorganized infrastructure brought negative experiences to both visitors and locals.
At present, the average occupancy rate is about 52%, showing the contrast between the occupancy rate in high season and low season or between weekends and weekdays.
New trends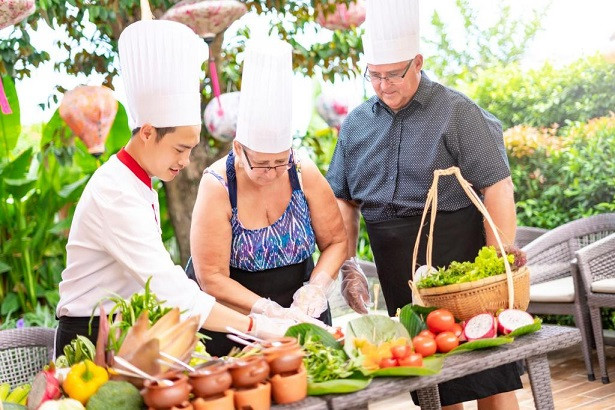 To reduce overloading I  summer and holidays and promote off-season tourism, the tourism industry needs to shift to new trends.
Staycations (on-site tourism): over half a year ago, while the door for international tourists was still closed, the first stop on the road to recovery of the hotel and tourism industry was the domestic market.
Domestic hotels and restaurants promptly launched promotions, price subsidies and received positive feedback with a large number of people choosing to relax at near-by tourist sites. After Covid was controlled, this type was still favored by many people.
The keyword "staycation" is still being promoted by major hotel chains, proving that this is an essential need of the people as well as an effective solution for tourist businesses during the off-season.
MICE tourism (Meeting Incentive Conference Event) also attracts a lot of attention from hotel owners and operators.
Demand for MICE is growing from both domestic and foreign businesses. The World Tourism Organization forecasts that by 2025, the world's MICE tourism revenue will reach over $1.4 trillion.
Tourism combined with sports events: A new trend that has been noticed in recent times is running and cycling. The first two quarters of 2022 witnessed many marathon races held every weekend in many different locations, bringing together thousands to tens of thousands of runners from all over the country.
After the races, many athletes chose to stay in the tournament area for the rest of the weekend before returning to work. Recently, according to the General Statistics Office, the 31st SEA Games attracted many international and domestic delegations to Vietnam, contributing revenue to the tourism industry.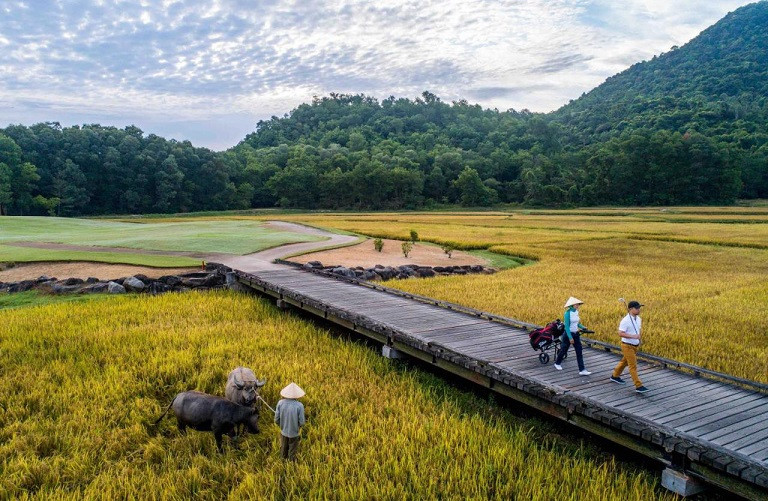 Golf tourism: golf is flourishing across Asia, followed by a growth in golf tourism demand. This type of tourism brought in more than $11 billion in revenue for Thailand in 2020, according to Reuters.
Golfers are willing to spend a lot to buy a package of premium tourism-golf playing services from a few days to a week. With the advantage of favorable weather and attractive natural landscapes, Vietnam is fully capable of competing with other countries in the region in this segment.
Destination weddings combined with a honeymoon is a trend that has long been popular for Western couples, and this trend is flourishing in Vietnam.
Usually, the wedding is held at a resort. The guests – after attending the wedding – will have parties and rest on the spot. In Asian culture, a wedding is a very important event and families spare no expense for one or even more perfect wedding days.
This type of business needs extremely high professionalism and creativity to meet the needs of customers.
Duy Anh
Source: https://vietnamnet.vn/en/new-trends-help-promote-growth-in-tourism-industry-2052473.html