Thailand: China tour packages record 20% price hike
Tour packages to Thailand for Chinese visitors surged in price by 20% because of few tours and high demand, according to the Tourism Authority of Thailand (TAT).
Chuwit Sirivejkul, TAT regional director for marketing in East Asia, said with pent-up demand from the Chinese market, most tourists will opt for independent travel as the Chinese government still does not allow tour operators to conduct outbound group tours.
The limited amount of tour packages is a result of fewer flight connections between the countries and unprepared tour agents in China, he said. The price of packages is 20% higher on average than the rate before the pandemic, said Mr Chuwit.
He said many airlines are working to increase flights in the first quarter.
At present, there are 344,446 confirmed seats with an 85% load factor on each flight from China, which could help carry 320,397 Chinese tourists to Thailand by March, said Mr Chuwit.
He said tourism operators in secondary cities could benefit from Chinese tourists, particularly repeat visitors who would seek unique destinations they never visited.
Mr Chuwit said challenges remain regarding preparedness, such as developing a good attitude towards Chinese tourists, Chinese language skills and online payment platforms compatible for users from China.
"Today is a good opportunity to develop our supply ahead of competitors," he said.
The TAT plans to launch a tourism campaign called "China is back" to lure more tourists with high purchasing power.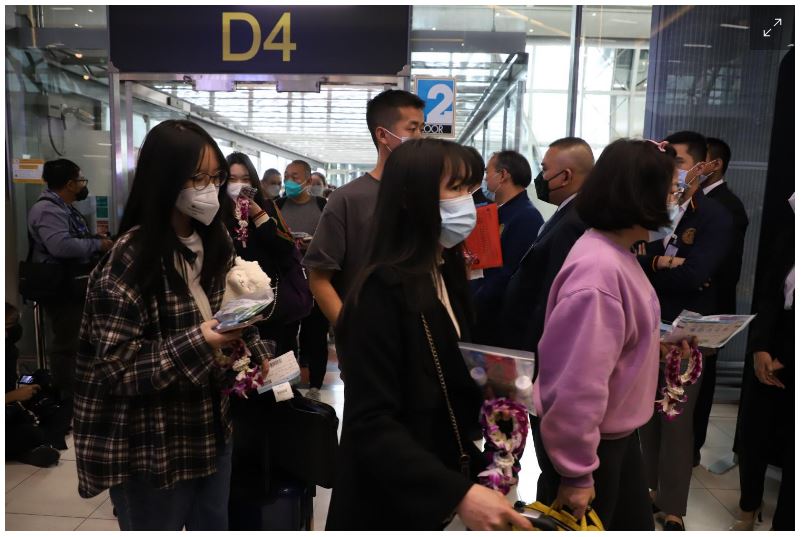 The agency also wants to work with popular Chinese travel platforms such as Trip.com, Fliggy and Qunar to stimulate the market, said Mr Chuwit.
Speaking at an online conference hosted by the Thai Hotels Association, the TAT urged Thai hotels to prepare by using Chinese social media for direct sales, including WeChat and Douyin, and enable online payment services such as Alipay, UnionPay and WeChatPay.
Nonglux Yooyendee, director of TAT's Shanghai office, said more Chinese tourists are looking for inclusive packages that combine local experiences with accommodation and flights.
Boonrapee Damrongrat, director of TAT's Guangzhou office, said hotels have to redesign their services to match individual demand, particularly the family segment, such as developing hotel apps that can customise services for each guest, preparing activities like game rooms and children's playgrounds.
Rungtip Bookkhuntod, director of TAT's Kunming office, said a number of Chinese travellers are also expected to visit by land and sea via caravan tours, river cruises and high-speed trains.
The agency is helping tour agents in China to offer caravan and cruise tour packages, as well as those taking the Kunming-Vientiane high-speed rail in the second quarter, when Beijing is expected to allow cross-border train travel.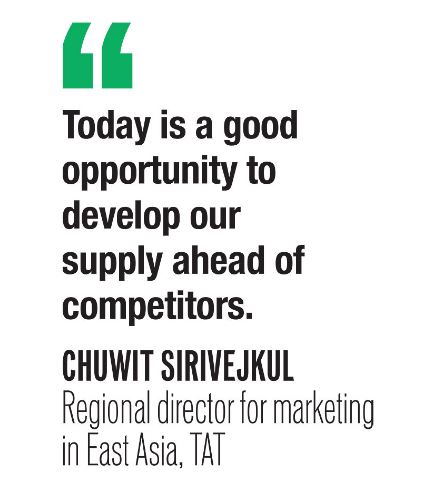 Source: https://www.bangkokpost.com/business/2480552/china-tour-packages-record-20-price-hike