Baht leads declines among weak Asian currencies
Most emerging Asian currencies weakened against a stronger US dollar on Thursday, with the Thai baht shedding more than 1% following a quarter-point rate hike that investors viewed as moderate to bring down inflation running at a 14-year high.
Bank of Thailand (BoT) governor Sethaput Suthiwartnarueput said the bank was ready to adjust the pace of tightening monetary policy if needed and would be prepared to hold an off-cycle meeting if necessary.
His comments came a day after the BoT hiked its key interest rate by 25 basis points. The baht has lost about 12.7% of its value against the dollar this year.
The BoT, among Asia's least hawkish banks, raised its key interest rate for the second straight time on Wednesday, lifting it by a quarter point as expected, to tame inflation running far above its target range of 1% to 3%.
"Relative to the local inflation rate, the BoT policy rate has done very little to close the gap and lessen the negativity of real policy rates," said Robert Carnell, regional head of research Asia Pacific at ING.
The hike "is a drop in the ocean compared to what they need to do just to move real policy rates to zero", he added.
"We continue to expect gradual BoT tightening over the coming months," said Chua Han Teng, a DBS Research Group economist.
"Still above-target inflation warrants additional interest rate increases, but an economic recovery that has lagged peers and is facing threats from a global slowdown cautions against aggressive hikes." The baht led losses in the region, hovering near Wednesday's low of 38.45 per dollar — a level unseen in more than 16 years.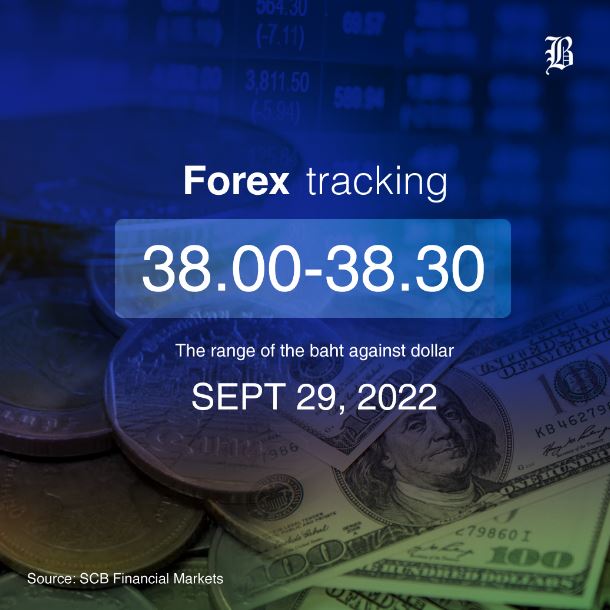 Meanwhile, the dollar's rally on the back of an ever more hawkish Federal Reserve weighed on emerging Asian currencies, with Indonesia, South Korea, Taiwan and China stepping forward to stabilise their financial markets.
Stabilisation efforts from policymakers around the world, including the recent move by the Bank of England (BoE), can help restore market confidence and provide a temporary breather to risk assets, said Christopher Wong, foreign exchange strategist at OCBC.
The BoE said on Wednesday it would buy as much as 5 billion pounds ($5.40 billion) a day worth of long-dated government bonds until Oct 14.
The announcement came after unfunded tax cuts announced in Britain last week triggered a financial chaos globally.
"The strong USD trend still needs to dissipate for currency markets to take a more meaningful breather," said Wong.
The dollar index, which measures the greenback against a basket of six currencies, rose 0.5% to 113.59.
It had touched a 20-year high of 114.78 on Wednesday.
The Malaysian ringgit and the Philippine peso fell 0.3% and 0.4%, respectively, while the Singapore dollar weakened 0.5%. India's rupee eased 0.1%.
The rupiah firmed 0.1% after hitting its lowest since April 2020 on Wednesday. South Korea's won and the Taiwan dollar rose 0.1% each.
Source: https://www.bangkokpost.com/business/2403281/baht-leads-declines-among-weak-asian-currencies