Vietnam: Export growth 50% of target
Vietnam: Export growth 50% of target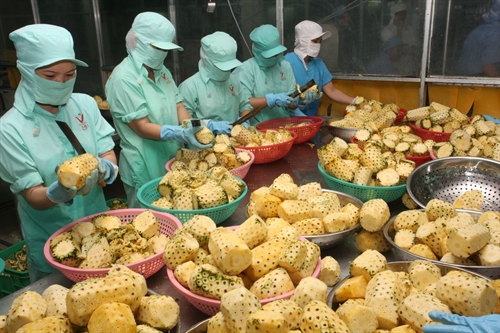 Tuesday, 9 August 2016 – The country's total export turnover in the first seven months of the year was US$96.83 billion, representing an annual increase of 5.3 per cent, said D??ng Duy H?ng, director of the Ministry of Industry and Trade's Planning Department.
However, the growth of total export turnover in this period was much lower than that of 9.2 per cent in the same period last year, meeting only half the target.
H?ng told a meeting in Hà N?i yesterday that the total export turnover in July was $14.7 billion, 0.2 per cent less than the previous month. July exports by the agro-forestry and fishery sector rose only 0.1 per cent from June. In addition, the processing industry has not maintained its high growth rate of previous years, with a turnover drop of 0.9 per cent compared to June. Read More?