Coffee exports: bright spot for Vietnam agriculture in 2023
After great success in 2022, Vietnam's coffee exports may face challenges this year as the fluctuations of the US dollar have been unpredictable.
2022 was a successful year for Vietnam's coffee exports. According to statistics from the Vietnam General Department of Customs, the country exported 1.78 million tons of coffee, with a total turnover of over $4.06 billion, the highest in over a decade. 
This success came from the promotion of exports, when the coffee price reached its highest level since 2011, combined with the fact that the US Federal Reserve (Fed) raised interest rates seven times in a row, causing the USD/VND exchange rate to spike sharply.
However, massive exports caused the domestic supply of coffee to drop to its lowest level in late 2022, which could affect coffee exports in early 2023. 
Pham Quang Anh, Director of the Vietnam Commodity News Center, said during the second and third quarter of 2022, when demand for coffee was high and the exchange rate was favorable, Vietnamese businesses purchased coffee from farmers and boosted exports. This resulted in a sharp drop in actual inventories and will affect coffee exports in the early months of 2023.
In 2022, Vietnam's coffee exports increased by nearly 14% over 2021, while output was up only 9%, from 1.74 million tons to 1.89 million tons. 
Coffee output harvested at the end of 2022 is forecast to decrease by 10-15% due to heavy rain. Thus, the total supply of coffee in 2023 may be lower than last year. This will make it difficult for the coffee industry to maintain its exports at the same rate as in 2022.
In addition, the Fed gradually reduced the raising of interest rates in 2023, with an increase of 25 basis points in the first adjustment of this year. It is likely to maintain this rate in March. 
This will cause the exchange rate gap to narrow compared to 2022, somewhat limiting exports of Vietnamese enterprises.
Barriers from main markets
The difficulties in boosting Vietnam's coffee exports in 2023 include not only coffee supply but also coffee quality and origin. In late 2022, the European Union (EU) issued a decree banning the import of coffee produced after deforestation. This regulation has forced Vietnam to develop its coffee industry in a more sustainable way.
Moreover, the EU's stricter regulation on pesticide residues for nuts, including coffee at 0.1 mg/kg, also raises difficulty for Vietnamese coffee farmers.
"This is the driving force to make improvements to keep up with the trend of major export markets. If Vietnam can make changes, it will help maintain Vietnam's leading position, not only in terms of output but also quality and scale of the industry," Quang Anh said.
A new bright spot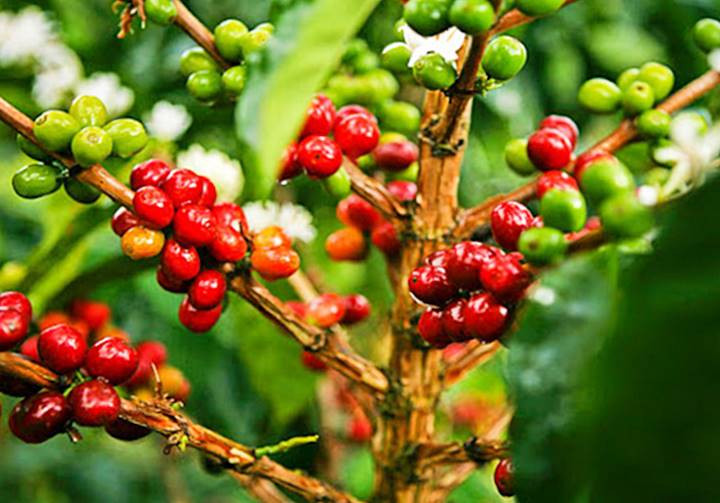 Despite challenges in promoting coffee exports in 2023, the coffee industry of Vietnam still has new bright spots.
China is opening up its economy after the Covid-19 pandemic. This will not only promote China's economic recovery, but also contribute to the global economy. China is the world's second largest country and a leading trade partner of many countries, including Vietnam.
Thanks to China's re-opening, the International Monetary Fund (IMF) has adjusted its forecast of global economic growth in 2023 from 2.7% to 2.9%. Major economies such as the US and the euro area were also adjusted from 1.0% to 1.4% and 0.5% to 0.7%, respectively. 
Along with growth resumption, demand for coffee, which depends heavily on the health of the economies of countries, will prosper.
The gap between the price of Arabica and Robusta coffee amid recession fears led some people to switch from Arabica to Robusta to reduce costs. 
According to the forecast of the Mercantile Exchange of Vietnam (MXV), Vietnam will continue to be the world's largest coffee producer and exporter in 2023-2033.
The supply from other major exporting countries such as Brazil and Indonesia are showing signs of shrinking, giving Vietnam the opportunity to expand its export market. 
According to the Brazilian Institute of Geography and Statistics, Robusta coffee production in 2023 is likely to decline by nearly 9% over 2022 in Brazil, while Indonesia output will fall to the lowest level in nearly a decade according to Volcafe.
Thus, Vietnam's coffee exports still face challenges to maintain the previous upward momentum, but there have been positive signals. Export volume and turnover may be less than 2022 but still higher than that of 2020 and 2021, and above average turnover of 3 billion USD in 2023 is likely.
Hanh Nguyen
Source: https://vietnamnet.vn/en/coffee-exports-bright-spot-for-vietnam-agriculture-in-2023-2114766.html