Vietnam: Absence of Chinese tourists affects global tourism industry
According to the Telegraph, although only 7% of the country's population has a passport, Chinese tourists made 150 million trips abroad in 2018 and 154 million trips in 2019.
However, many flights have not been sold and a lot of money has not been spent since the Covid-19 pandemic because of the dearth of Chinese tourists.
In Europe, the popular destinations of many Chinese tourists are the UK, Germany, France, and Switzerland. For example, the UK welcomed about 95,000 Chinese tourists in 2005, 800,000 in 2017, and 883,000 in 2019. If it weren't for Covid-19, this number would have passed one million.
China was also the largest source of tourists in Southeast Asia before the pandemic.
Thailand welcomed up to 11 million Chinese visitors in 2019, accounting for more than 25% of the country's total international arrivals that year (39 million). 
Due to the absence of Chinese visitors, 73% of hotel projects in Phuket – a popular resort island of Thailand – have stalled, according to data released by the Bangkok Post in May. 
Bill Barnett, CEO of Phuket-based travel consultancy C9 Hotelworks, expects tourism to recover by 2025, when Chinese tourists return.
In Vietnam, according to the Vietnam National Administration of Tourism, in  2015-2019, Chinese visitors to the country increased by 3.3 times, or 34.4% per year. In 2019, China was the largest and most important tourist market, with 5.8 million arrivals, accounting for nearly one-third of the total number of international visitors to Vietnam.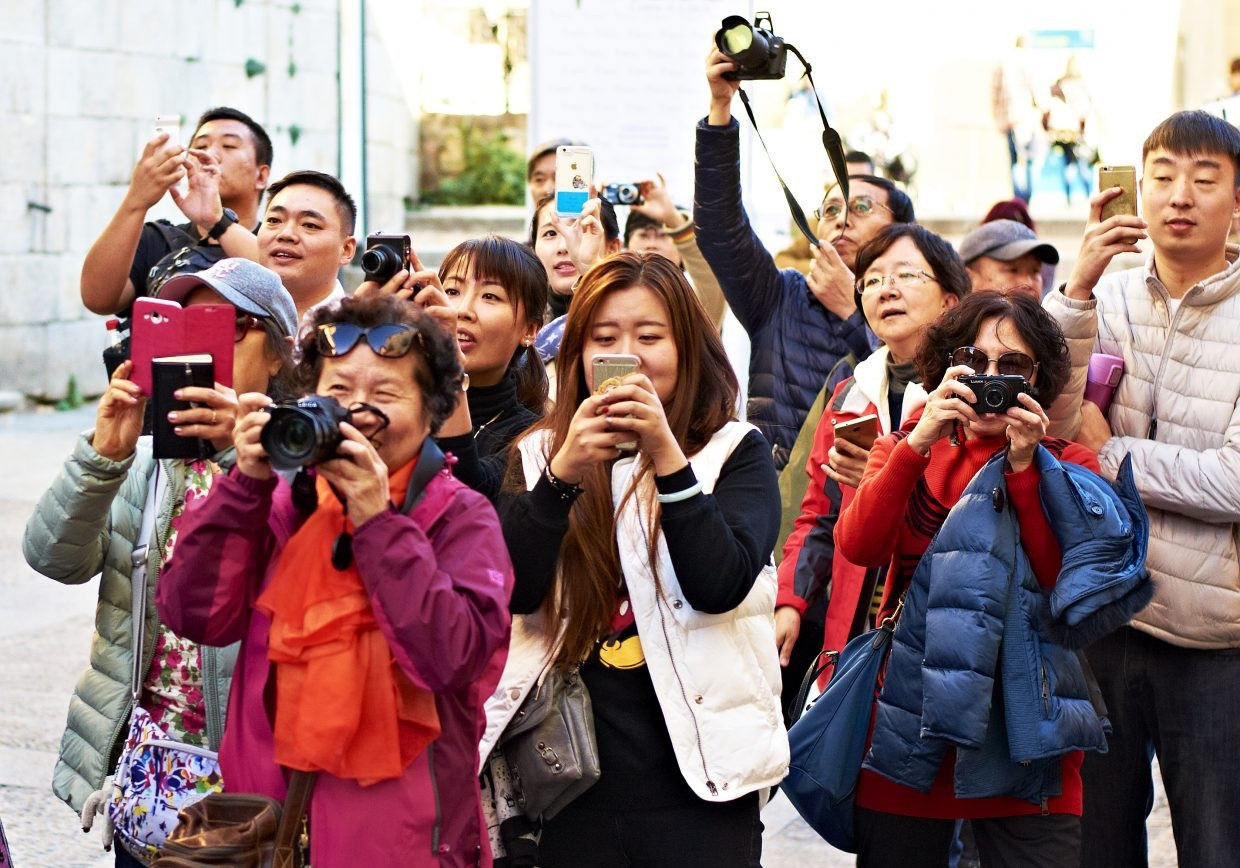 Similarly, Singapore, Cambodia and Indonesia welcomed 3.6 million, 2.4 million and 2.1 million visitors from China in 2019. But China is still closed which means that countries have lost a significant number of visitors. 
Notably, Chinese tourists have a high spending level. Statista figures show that in 2016, Chinese tourists accounted for 21% of the planet's tourism spending – totaling $261 billion. In 2018, that number was $277 billion, and in 2019 it was nearly $293 billion. The US ranked second with $182 billion and Germany third with $99.8 billion, according to the Telegraph.
In February, the China Outbound Tourism Research Institute (COTRI), an independent agency, based in Hamburg (Germany), predicted that there would be about 100 million outbound trips by Chinese tourists in 2022 and 160 million in 2023. 
After two and a half years of closure due to Covid-19, China's Ministry of Culture and Tourism recently announced that the Chinese government will relax some entry regulations. Travel agencies can organize tours along the border and choose ports for entry/exit.
However, the exact location and time for visitors have not been announced. Currently, the country has not yet welcomed tourists widely. Only a few foreigners are allowed to enter, mainly experts, international students, and people with work visas.
Chris Leadbeater, a travel writer, said in the Telegraph that about 1.9 million Chinese "went abroad" in the first quarter of this year, but most of those trips (1.7 million) were to Macau, the only option currently for a vacation without quarantine when they return home. As for the Chinese traveling to other countries, it is certain to happen – but it is difficult to predict when.
In Vietnam, Dr. Luong Hoai Nam, an aviation-tourism expert, said that thanks to Chinese tourists, airlines, hotels, restaurants, tour operators, attractions and shopping places in the country have earned billions of dollars in revenue every year. According to the Vietnam National Administration of Tourism, the revenue from Chinese tourists in 2018 was VND94,700 billion (accounting for 24.7% of total revenue).
But now, contrary to the crowded and noisy scenes when hotels, restaurants and tourist destinations welcome groups of several hundred Chinese guests, there are only small groups of international guests. Lacking Chinese tourists, the 500-ship cruise ship fleet in Ha Long Bay is quiet again after the summer.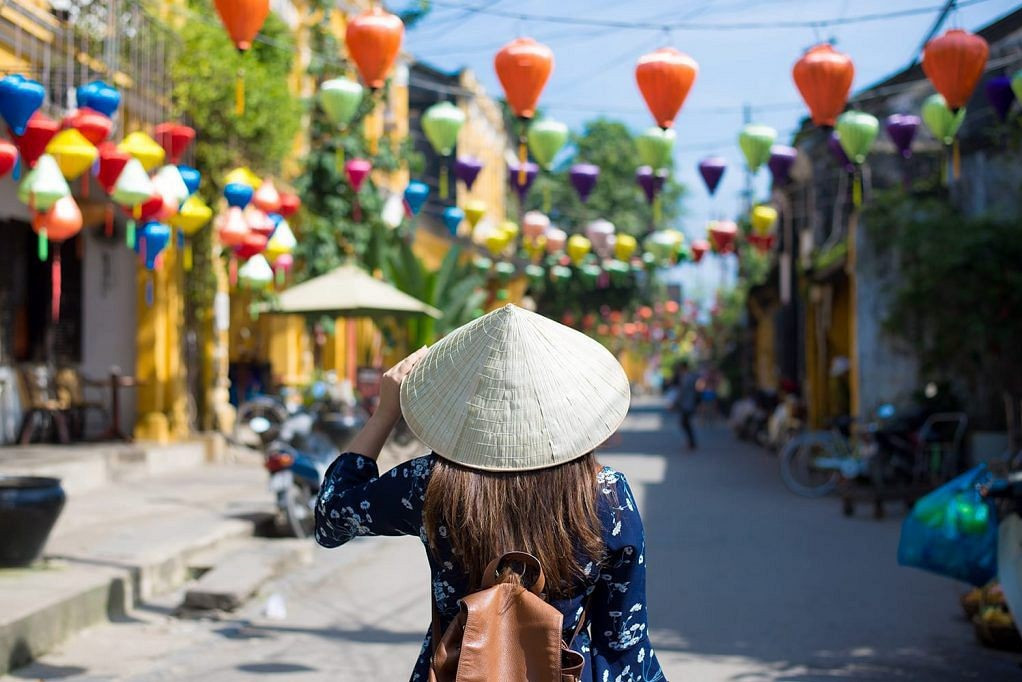 According to a cruise ship operator, before Covid-19, Chinese tourists on the bay accounted for 60%, sometimes up to 80%. 
Khanh Hoa province in 2019 welcomed more than 2.4 million Chinese tourists, accounting for 70% of the international arrivals. However, Chinese tourists have been absent since the beginning of 2020, plus Russian tourists have limited travel due to the influence of the Russia-Ukraine conflict. International visitors to Khanh Hoa this year accounted for a very small proportion, about 5% (as of July 2022) compared to the 3.5 million visitors Khanh Hoa served in 2019.
Dr. Pham Hong Long, Dean of the Faculty of Tourism, University of Social Sciences and Humanities (Vietnam National University, Hanoi), said that the Northeast Asian market (including China, Korea, Japan, and Taiwan) has accounted for about 66% of visitors to Vietnam, so the recovery of the tourism industry depends a lot on this market. 
Although the Vietnamese Government decided to remove all travel restrictions, and open the door to foreign tourists from March 15, and restore the visa policy before Covid-19, the goal of welcoming 5 million international visitors this year is not feasible.
According to Dr. Pham Hong Long, the great demand of the Northeast Asian tourist market requires preparation, especially human resources, infrastructure, and supply chain of services. At the national level, Vietnam needs to communicate about the campaign to promote tourism – Live fully in Vietnam. 
The industry also needs to re-evaluate travel needs, the desired travel time and the spending ability of the tourist market, and then develop detailed and thorough preparation plans.
Ngoc Ha
Source: https://vietnamnet.vn/en/absence-of-chinese-tourists-affects-global-tourism-industry-2079116.html